25M Connectable Festoon Hire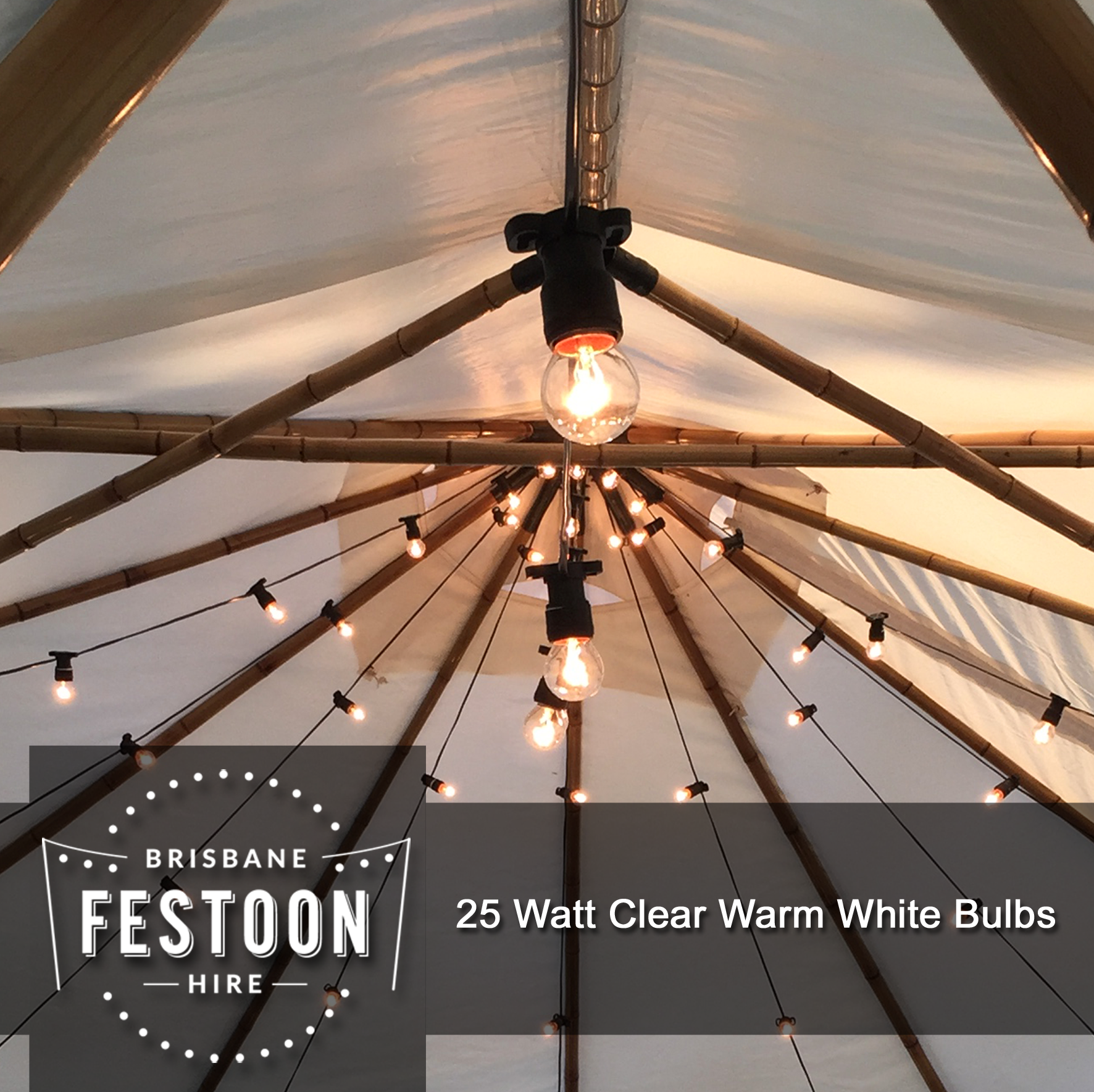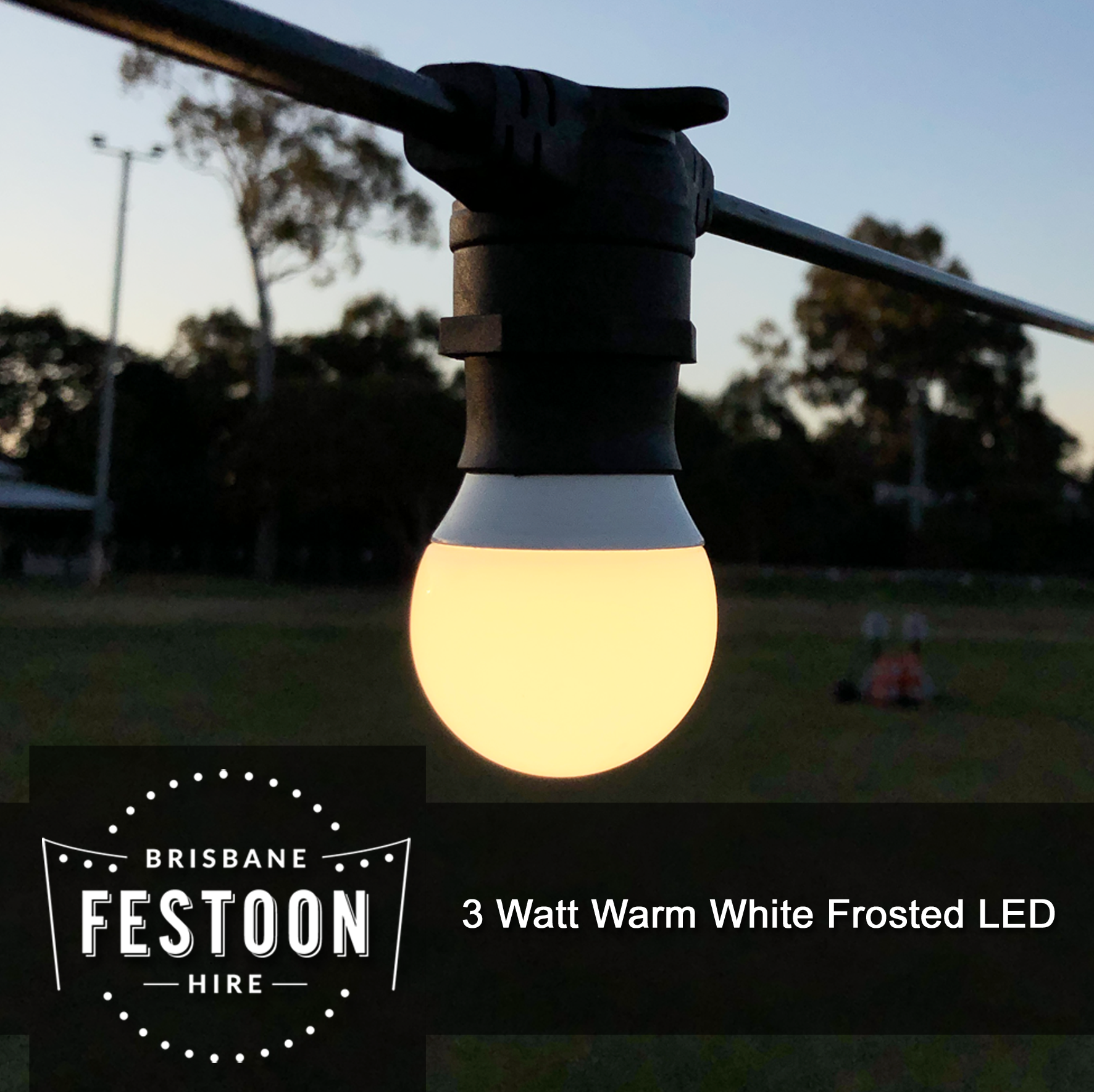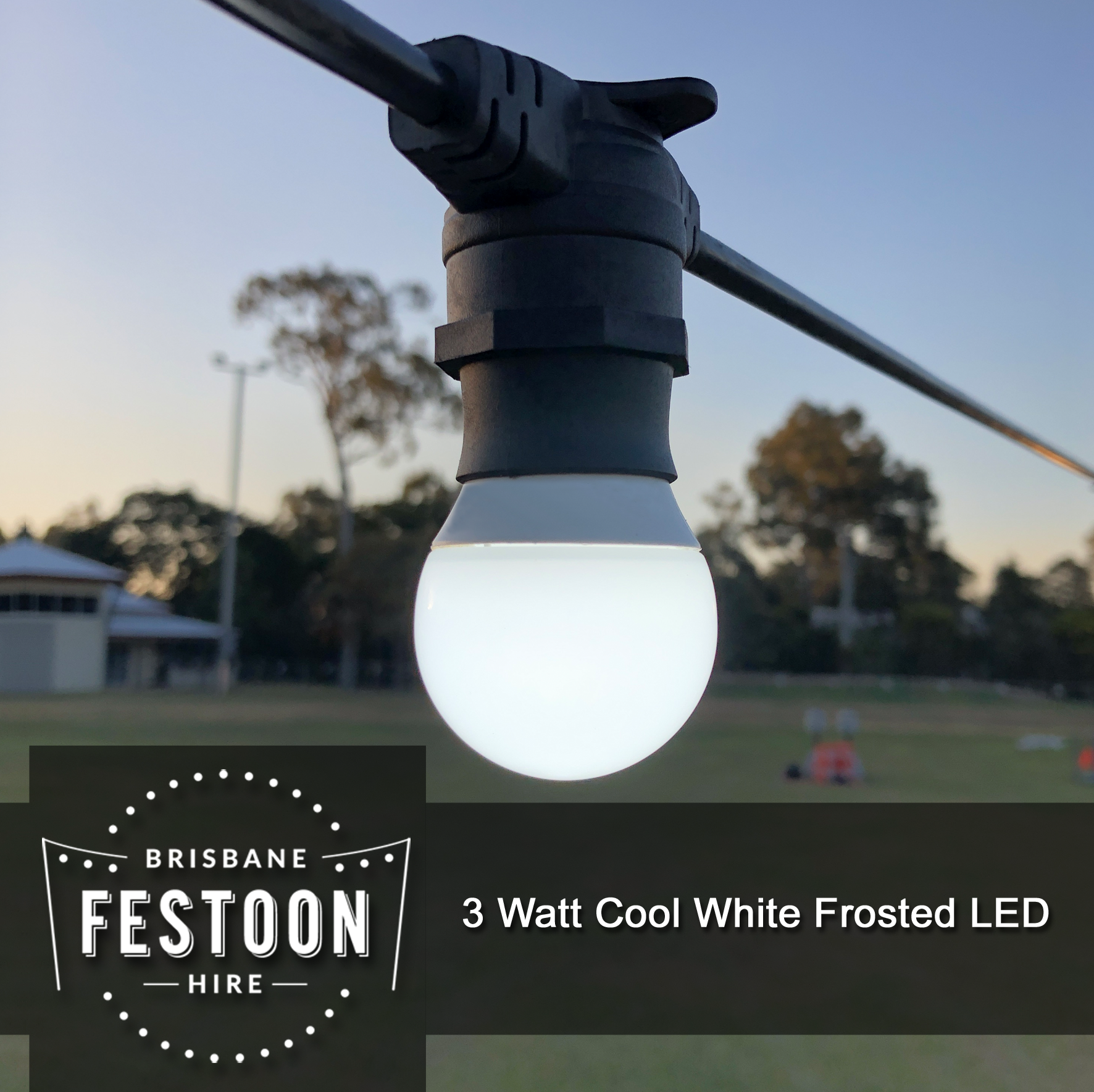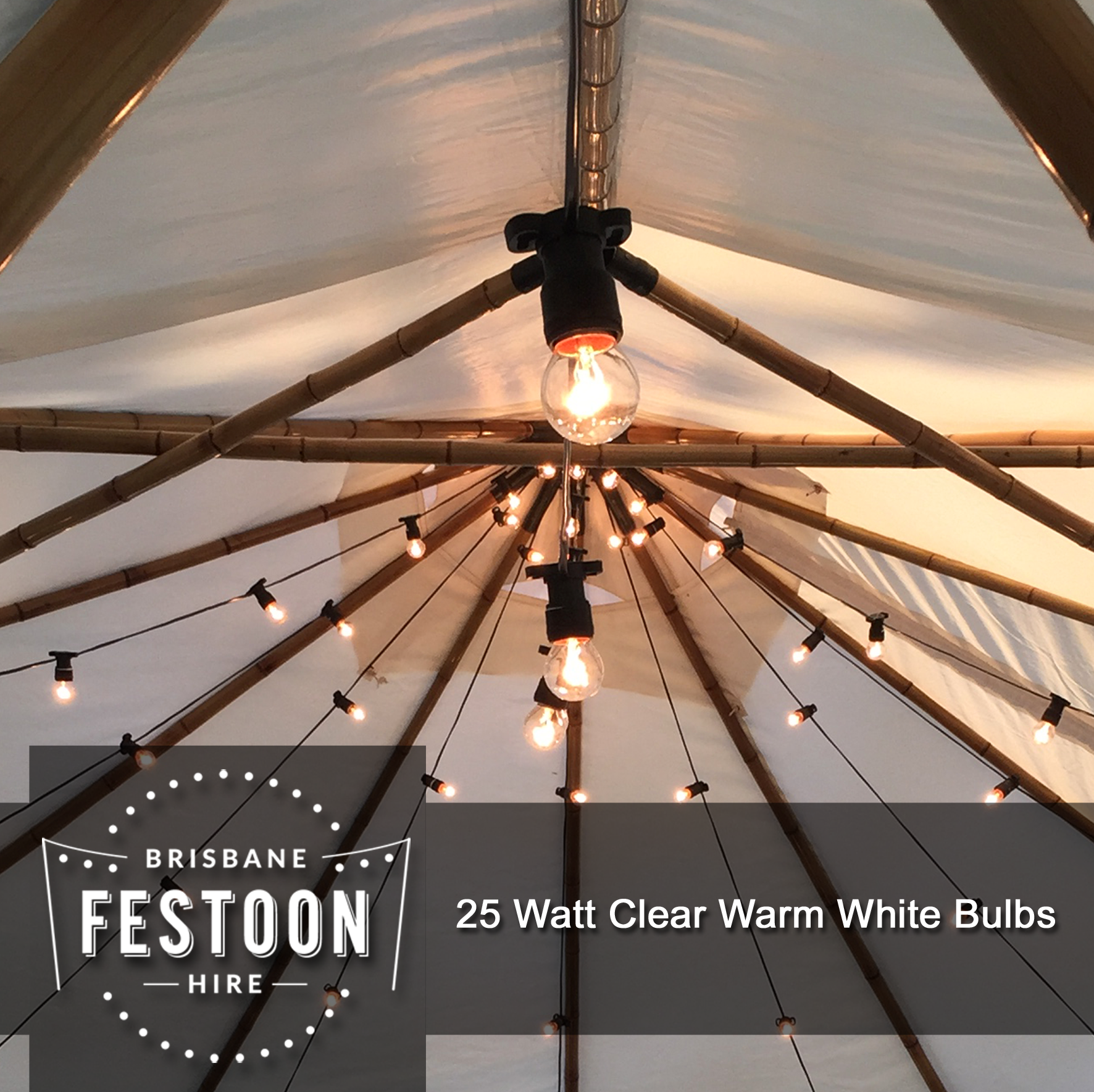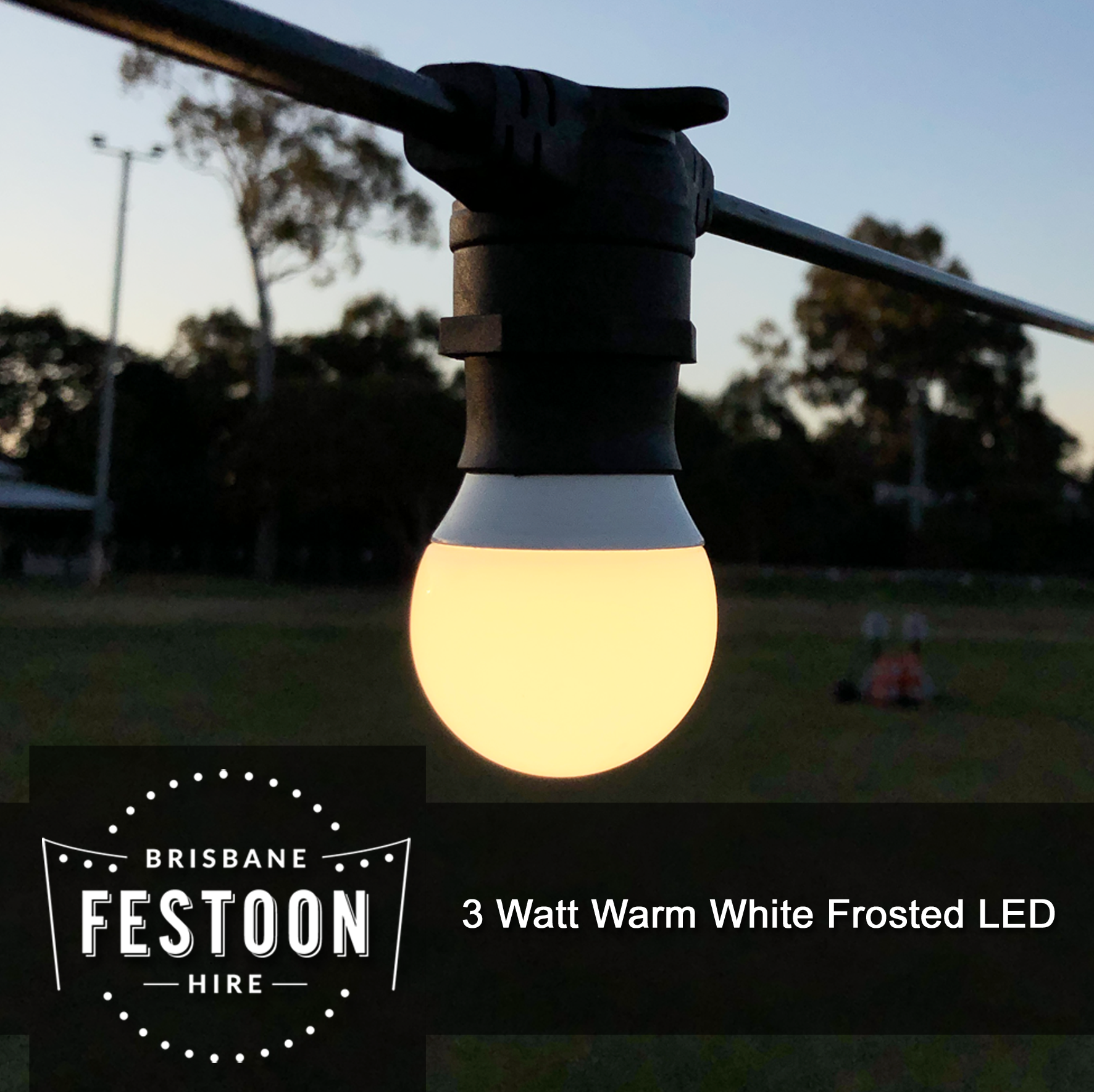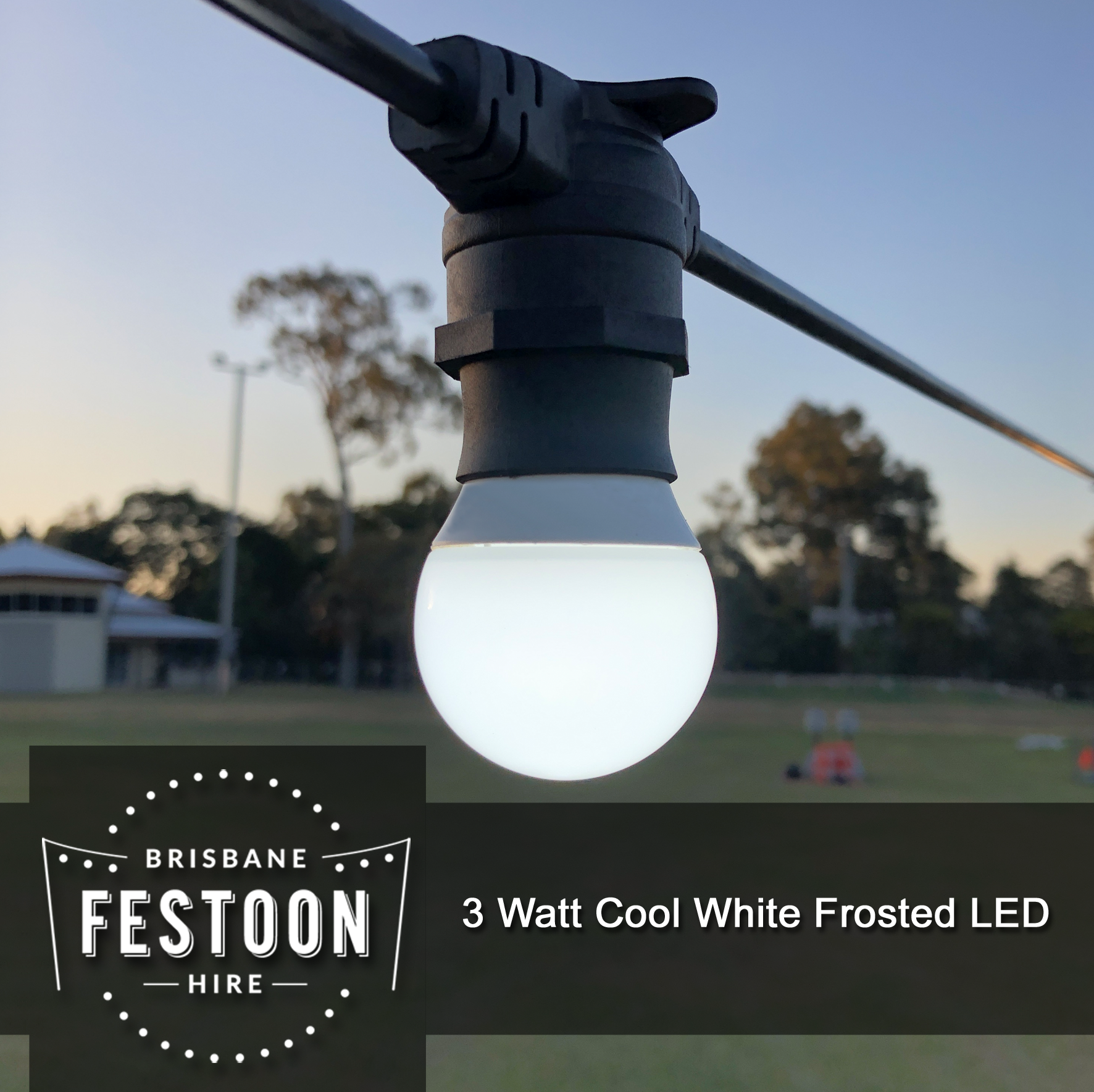 sale
25M Connectable Festoon Hire
NOTE: This item is completely booked out from Thursday 12th of December until Monday 16th of December.

Our 25m Connectable Festoon strands are provided with 25 x 7 watt clear warm white vintage light bulbs as standard with lower wattage LED options and coloured bulbs also available.

Connectable festoon is a great solution where a continuous run of festoon is required to be used. Each length comes with an adaptor on the end that simply screws into the start of the next strand.

PLEASE NOTE: 25m connectable festoon is not recommended for use in spans over 18-20m long when using festoon poles. A festoon pole or support in the middle of the strand is required to reduce cable strain and sag. We recommend using a rope or catenary wire to attach the festoon, to reduce sag and avoid damage to the cable caused by tension over long spans when installing to pre-existing structures or with festoon poles.

If using festoon as the main source of light in a canopy, we recommend making sure that there is spacing no more than 3 - 5m between strands to ensure an even coverage of light.

Specs & Features

Bulb Sockets on Strand: 25
Bulb Spacing: 1m
Cable Colour: Black
Useable in Wet Weather: Yes
Safe Outdoors: Yes
Plug: Standard Australian 240v
Connectable: Yes

Please view the "HIRE DETAILS" section below for detailed instructions about our online booking process and answers to frequently asked questions.
Hire Duration: The hire rate listed is for a single day event, allowing pick up the day prior and return the day after the event date. For a weekend event, pick up is available on a Friday with return on Monday. If extended hire periods or alternative pick up/drop off times are required, please contact us for a quote.

Delivery: If you require your equipment to be delivered prior to your event and collected once your hire is finished, please select "send me a quote for delivery" during the checkout process. Once your order is submitted we will send you a quote for delivery if requested.

To book this item, simply...
1. Select the options and quantity required and click "Add to Hire Cart"
2. At the checkout enter the booking date along with the requested pick up and return dates.
3. Pay via credit card using our simple online portal to lock in the hire and reserve the equipment.

Order Confirmation: Once your order is submitted, one of our friendly event lighting specialists will review the order, making sure that the equipment is available for the requested dates and will send you an email to confirm along with the pick up details if you are not having your order delivered.

Out of Stock: In the extremely rare event that the equipment you book is not available for your booking date, we will contact you to discuss alternative options or provide a refund.

Please Note: If you do not wish to pay in full upfront, please submit an online quote request with the items and quantities required and we will email you with an invoice requiring a 25% deposit to reserve the equipment for your booking date. The remaining amount will be due in full 7 days prior to the date of hire.